Akwa Ibom
At a corner of the busy road leading to Ibaka fish beach in Mbo Local Government Area (LGA) of Akwa Ibom State, Nigeria, Ms Mary Edet is seen offloading over 200 ice blocks from a vehicle into her mini-cool room, housing over six freezers to preserve her sea-foods for buyers later that evening. Most fish sellers use firewood to dry or preserve their stock. This leads to both indoor and outdoor pollution. This has a long-term impact on the health of the women who are exposed to smoke and soot.
But Ms Edet has decided to avoid taking the smoke and soot path and opted to buy ice blocks from a neighbouring LGA.
She sells different kinds of sea foods, including; barracuda fish, red Snapper, cover-pot, silver carp (locally called China) and prawns. Other sea foods from Ibaka beach include; sharks, catfish, tilapia, crayfish, croaker, salmon, mackerel (sardines), stockfish, and so on.
But there is no electricity in the Ibaka community to aid in the storage of these fishes and the temperatures are so high.
"I have more than six big freezers but there is no light to power them. I can't count the number of times I have to dump spoiled fish from my store into the sea because there is no light and I don't have the money to get a generator set that can power all my big freezers where I store fish," Ms Edet lamented.
In line with the Africa Green Stimulus Programme element on  Supporting Sustainable Management of Forests, Ms Edet may have taken a better path than other fish traders who engage in firewood drying, encouraging illegal logging and carbon emission.
Other fish traders see Ms Edet's ice-blocks preservative style as neither an effective storage method nor cost-effective for the business compared to their firewood method.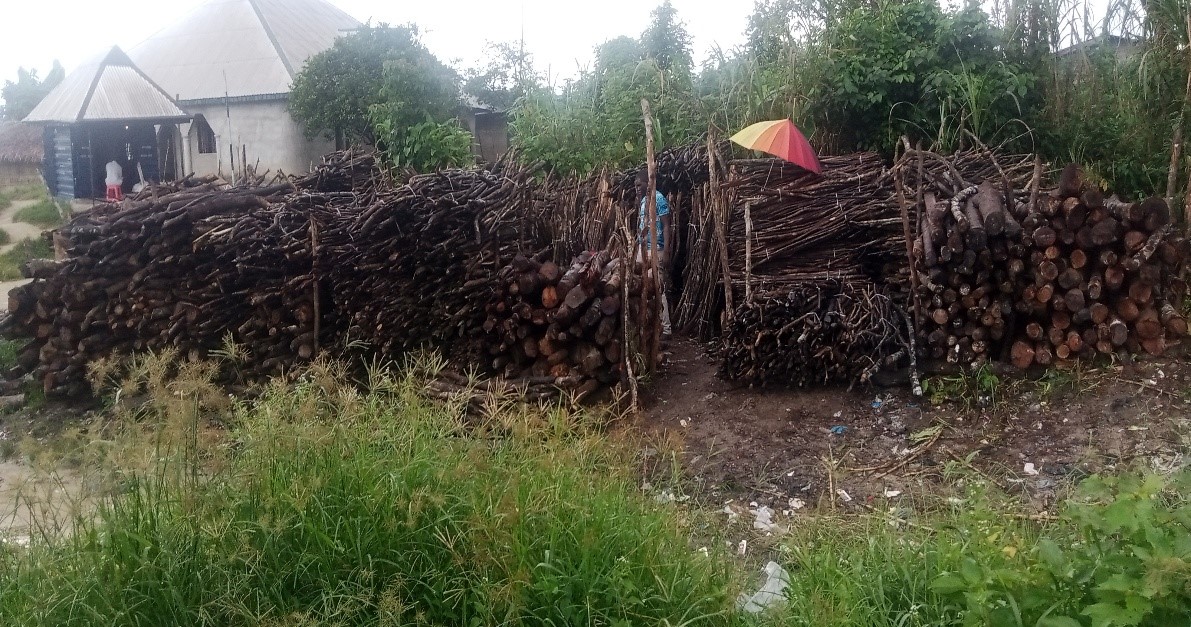 The cost of preservation has hiked the selling price of this seafood even at the beach. Ms Edet says her 20 inches (medium-sized) Barracuda fish goes for ₦10,000 (roughly $25). She spends approximately ₦60,000 every two days to purchase ice blocks from Ibeno, another Local Government in the State to preserve her fish.
She went further to recount her losses.
"Each of these ice-block now sells at ₦300 from the previous ₦200 and last for only two days," she says.
Environmental crisis
Aside from the power outage in this community, people live and do business in informal areas where open defecation and poor waste disposal ruin the Ibaka environment. This notwithstanding, the gas emissions and oil spill into water bodies, making life more difficult for rural dwellers.
Ibaka is the heart of the fishing business in Nigeria and some African countries. A fishing hub which harbours many traders from different communities of Nigeria including; Yorubas, Hausas, and Igbos. Cameroonians and Ghanaians are also into the fishing business in this riverine area.
In Mbo Local Government Authority where the Ibaka community is located, over four oil and gas companies operate. These include; Universal Energy Resource Limited, Oriental Energy, Addax Oil, Monopoly Oil and Total Oil.
Despite the presence of these companies, poverty walks the streets of Ibaka as women mostly feel the brunt of pollution posed by these operating oil firms. Not only have their fish businesses been affected but crop farming too.
Predominantly, indigenous communities also engaged in logging activity as means of livelihood because traders rely on wood fuel sources of energy to help dry and preserve their seafood and this has led to deforestation.
The dignified status allocated to the firewood business in the Mbo community is never overrated such that traditional injunctions locally called 'Mbiam' are placed by dealers as they display their bundles of firewood along the way for prospective buyers.
The report of COP 26 contains submissions from trade unions; women and gender groups, Climate Action Network, farmers, and indigenous people canvassing for the need to decarbonise the atmosphere. While the Glasgow Leaders' held the view that forest and land use, signed by 120 countries should reverse forest loss and land degradation by 2030.
In 2017, the wife of the area governor, Dr Martha Udom Emmanuel built an oven for Ibaka women to facilitate the preservation of their seafood. The intended coal oven has long been exchanged with firewood as the women say firewood is more cost cost-effective using coal to dry their fishes.
"The wife of the Governor, Dr Martha Udom Emmanuel donated this place for us to dry our fishes in 2017. The coal which was supposed to be used for the oven to dry our fish becomes so expensive and we decided to use firewood. This firewood is less expensive as it is taken from our creeks and forests around. But our major challenge is insecurity."
"The greatest challenge here is insecurity. No security and the navy here does not help us. It is a regular occurrence for militants to rob us of our boat engines on the high sea. I and my son were robbed of our boat engines last year and we had to pay ₦500,000 to kidnappers for my engine to be released back to me," Ms Hannah Eti, woman leader of the Ibaka community lamented.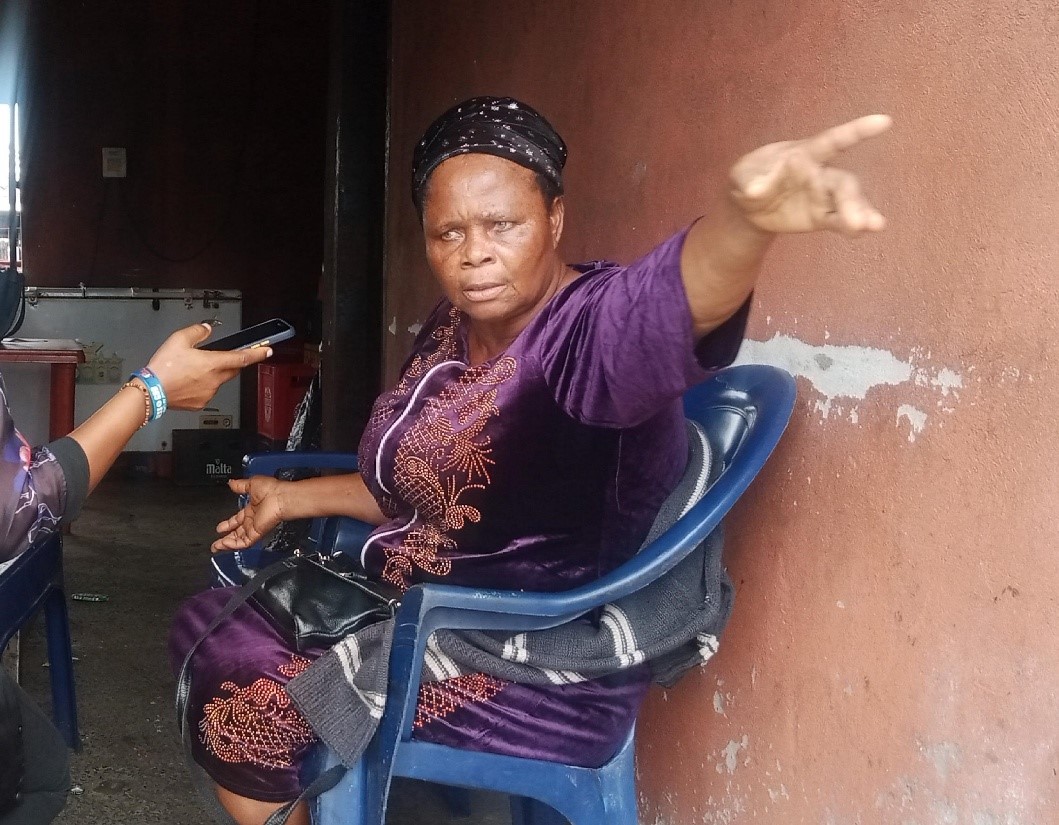 Not only has their fishing and crop farming affected by insecurity, but their husbands were killed or kept out of business due to intense insecurity in the area.
Akwa Ibom State Manager of Small and Medium Enterprise Development Agency of Nigeria, Lucy Ekpenyong said the office's programme tagged 'One Local Government, One Product,' made them visit the Ibaka community in October 2021. There, the office noted the comparative advantage of the area being fishing which was not properly processed and not appropriate for consumption by the standard of relevant regulated bodies.
"Using wood to dry fish can not boost their marketing chances as it is deemed contaminated by carbon and can not be approved by regulatory bodies."
"About ₦3.8million was expended during the programme to reposition and build a better processing line for them," she stated.
"Women need to organise themselves and form cooperatives or associations to be able to access available help/financially to boost their businesses while waiting for appropriate government intervention on insecurity since militants are on the rampage in the area."
An Environmentalist and the Project Manager of Tropical Research and Conservative Centre, Mr Ikpongke Nkanta expressed worry over the future of the environment in Ibaka, Mbo LGA and Akwa Ibom State in general, if the falling of trees for woodfuel is not curtailed.
"I am aware logging activities are going on at Ibaka. People are cutting down the forest for timber and woodfuel. Those activities have negative impacts on the environment. There is some wildlife in the forest reserve area at Unyenge community, Mbo LGA which need these thick mangroves."
"Looking at the issue of climate change, the trees need to absorb atmospheric carbon to make the environment safe for human existence. As we keep on cutting down trees, we expose ourselves to more danger considering the oil exploration within the region and emission of gas fumes to the atmosphere." "We need to keep these trees to absorb the carbon. Good enough, it is a mangrove area and mangroves absorb carbon 10 times better than other tree species. So, globally, it is the focus for mangrove ecosystem to be protected because of the issue of climate change," Mr Nkanta submitted.
He also added that logging is making many species of aquatic life go extinct as many fishes do not have the right habitat to breed and lay eggs as the roots of these mangrove trees are regularly destroyed.
Before COP 26, 153 countries which accounted for 49 per cent of global greenhouse gas emissions had updated their NDCs to the Paris Agreement. Developed countries had also published a road map that admitted that they would miss the promised $100 billion per year by 2020 Climate Finance goal and will not likely achieve it before 2023.
Even as Nigeria is one of the signatories to this Paris Agreement, major environmental concerns in the Niger Delta region of the Country, including gas emissions, oil spills, logging and other forms of threats to the envisioned green environment, stare us in the face.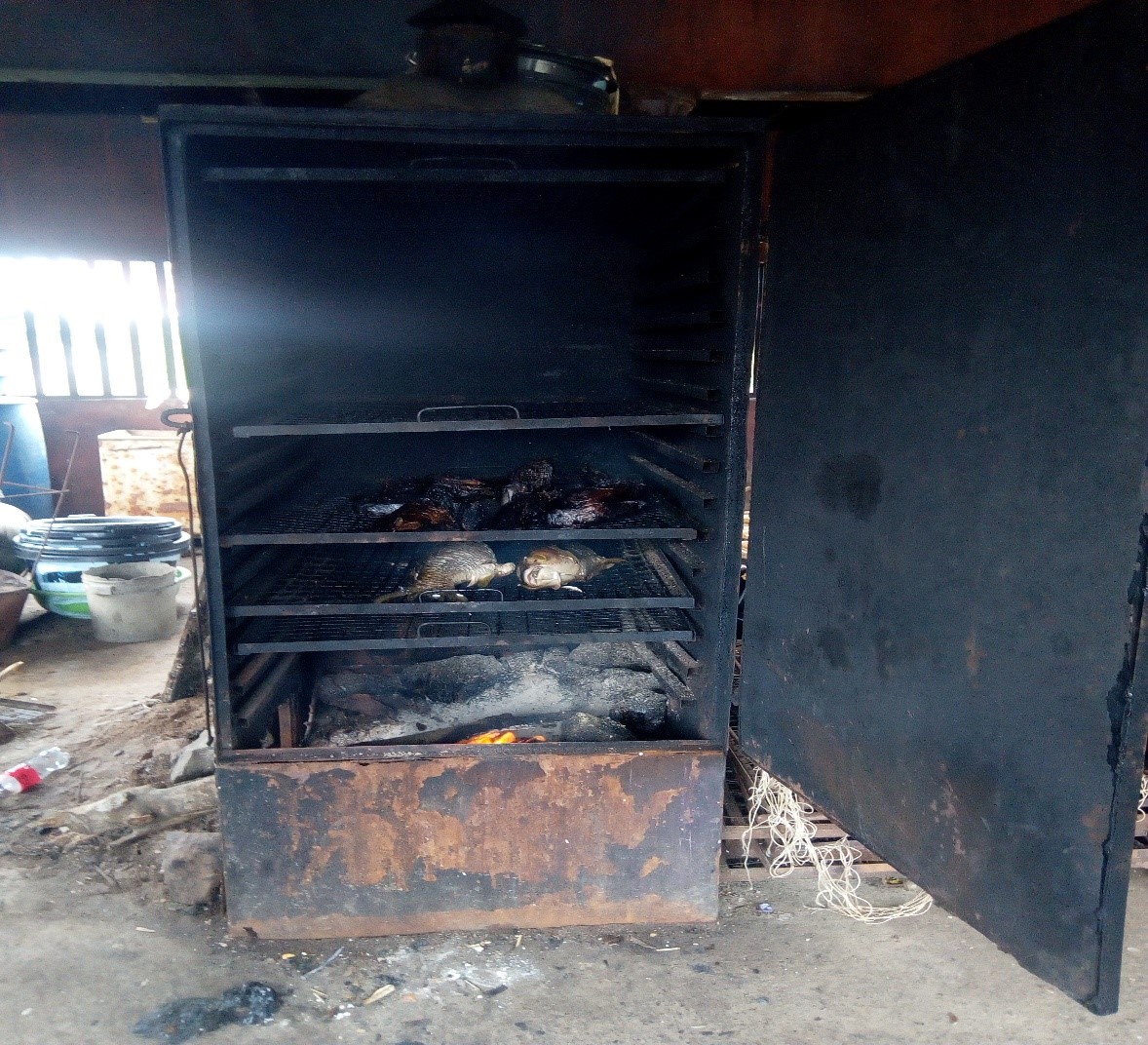 An Environmental activist, Rev Nnimmo Bassey said Nigeria being a signatory to the Paris Agreement can not solve the climate problem.
"This is because countries are required to determine the level of emission reduction by themselves according to their environmental standard. To do what they believe is convenient, not what is needed to solve the problem. So, as long as emission is a voluntary exercise, it will not solve the problem because the main polluters will never step forward to cut emission to the level that will solve the problem."
Executive Director of Environmental Rights Action in Nigeria and the Chairman of Friends of the Earth International, Rev Nnimmo Bassey has urged the Nigerian Government to build fish ports where renewable energy like solar power will be used to power fish-drying equipment, cold-storage system and processing of these sea-foods instead of woodfuel which is neither healthy nor economical.
According to Rev Nnimmo Bassey, "fishers are needed to organise, train and empower themselves to only do those things that enhance the sector and not to harm it."
He also recommended that persons in the value chain should engage in activities which will not destroy another.
Hopefully, the government will work towards achieving the NDCs of the Paris Agreement to ensure women like Ms Edet who are going the extra mile to avoid pollution are supported. Investing in renewable energy to help these women preserve their fish would be a step toward reducing both indoor and outdoor pollution.
According to the objectives of African Green Stimulus Programme, there is a need for Akwa Ibom State authorities and the Nigerian Government to reconsider the plight of women in the riverine communities of the State and the Niger Delta region as a whole by taking proactive steps toward implementing these recommendations.
This article is part of the African Women in Media (AWiM)/UNEP Africa Environment Journalism Programme