Matebeleland
Meryline Ncube wakes up in the wee hours of the day, she heads to the Kasibo Garden which is a result of a protected wetland. At this garden, she is expecting buyers from the nearby Hwange mining town to come for vegetables for resale. In her tattered wrapping cloth, she energetically grades the vegetables according to their type and their value. She is expecting a fortune from these vegetables.
Far away from the madding crowd, there is a rural community in Kasibo, the village is in Hwange District deep in Matebeleland North Province, Zimbabwe. This community remain largely closed out yet it is a neatly environmentally friendly community. The community which is at the centre of the arid region often receives little or no rain at all during the rainy season. The only source of water which gives life to the community is the Kasibo Wetland.
Although human and wildlife conflict in this community as well as climate change has been a threat to the wetlands in Zimbabwe as confirmed by Zimbabwe Environment Law Association. The protection of the wetland has resulted in the establishment of a garden and has alleviated the life of Kasibo women. Women in this community have taken steps into protecting the wetland and bringing a greenbelt to the hunger-stricken community.
"This is my source of income, I am now able to pay school fees and buy school stationery for my child who is learning at the nearby school, through this garden, I can make at least $15 a day from the vegetables sold we produce from this garden," says Ms Ncube who works tirelessly on the garden.
The Kasibo Garden which is two hectares is a result of the protected wetland which was on the verge of being destroyed by human activities as well as climate change.
Ms Ncube is among the 28 female farmers who have benefited immensely from the protection of wetlands.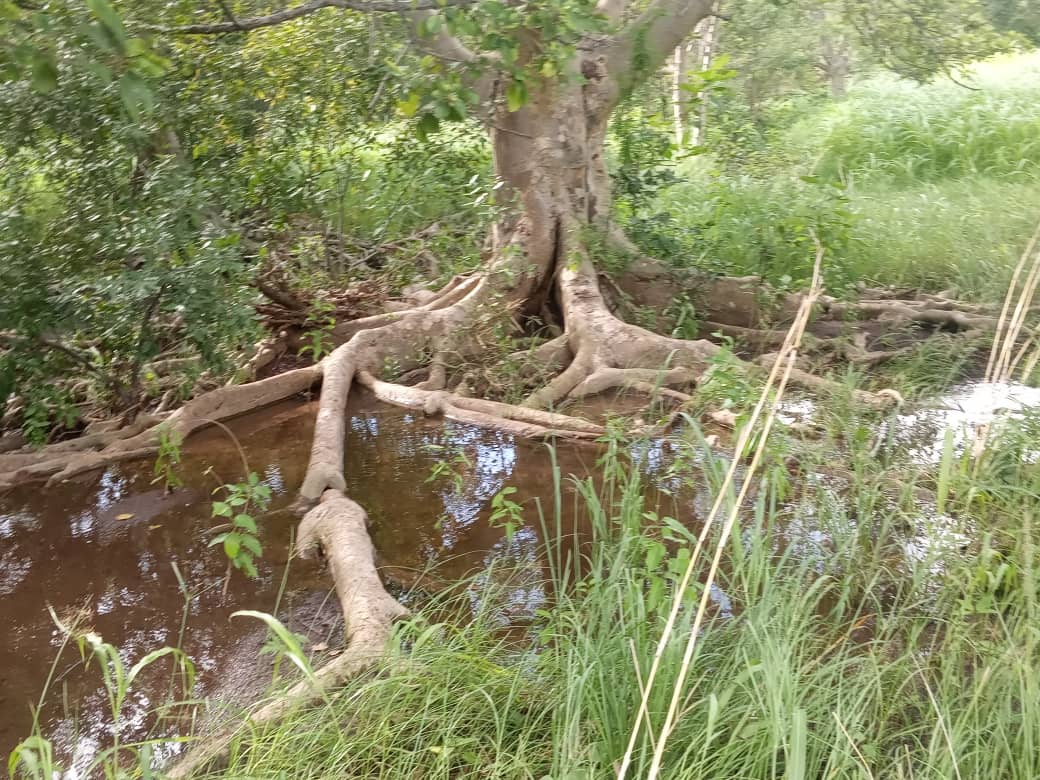 The protection of wetlands is one of Zimbabwe's Government's strategies. Wetlands are ecologically fragile ecosystems that require sustainable management hence in Zimbabwe, the prior authority should be sought from the Environmental Management Agency.
Wetlands are nature's shock absorbers and act as natural sponges absorbing rainfall, recharging aquifers, creating wide surface pools and reducing flooding.
Another farmer who is benefiting from the garden narrated how the wetland was dying due to human-induced activities and the effects of climate change.
"This wetland has been in existence, but we did not know if the protection of the wetland would alleviate our community. Since we are in an arid area, we used to drive our cattle to the wetland because of the scarcity of water. There was once a point we established gardens just in the wetlands, we did not know that we were destroying our source of income"
"There was also the effects of climate change which is the increase in temperature coupled with low rainfall in catchment areas servicing wetlands, this led to reduced water yields and subsequently the drying up of the wetlands," says Lindani Shoko another woman from Kasibo.
Hwange District Environmental Management Agency (EMA)'s Environment Technician, Ntandoyenkosi Mayisa told AWiM News that the agency will continue supporting the women and work with other relevant authorities in protecting the wetlands.
"Wetlands act as storage facilities and help to safeguard against drought and increase resilience against climate change hence there is a need for combined efforts in protecting the wetland,"  he stated.
"Wetlands provide sustainable products and livelihoods. Of late Kasibo wetland is bringing proof that it's possible to survive on wetlands, there is an irrigation scheme, all coming from the result of protecting a wetland," he said.
The environmentalist also indicated that there is a need to improve wetland ecosystems through integrated catchment protection for the betterment of community livelihoods.
"Get permits to work on wetlands which comes with the required technical knowledge on the sustainable utilization of wetlands from EMA and other relevant Government departments.
Agricultural activities should not encroach into the core of the wetland," he says.
Wetlands are areas that are flooded with water either seasonally or permanently. Wetlands are a major component of the water cycle that provides a clean source of fresh water for both people and animals. They are home to unique and a wide variety of both fauna and flora (biodiversity).  Wetlands continue to play a pivotal role in improving community livelihoods through horticultural activities which improve household food security and supplement household income.
According to environmental experts, the impacts from both changes in land use, water diversion, livestock trampling and infrastructure development continue to drive the degradation and loss of wetlands resulting in biodiversity loss.
Wetland degradation particularly of the core leads to subsequent depletion of water levels and their eventual drying up.
Daniel Sithole, Hwange based Environmentalist from Green Shango Trust says the urgent need to protect wetlands in their area saying the protection of wetlands can be one of the mitigation measures of curbing the effects of climate change in their communities.
He says environment promoters need to educate the community on the benefits of wetlands to the environment.
"We are happy that this community is coming together in protecting this wetland. There was no knowledge on how to preserve this area, but we are happy that every stakeholder is now involved. Whatever developmental projects are done for the wetland need to be known, we want the wetlands to remain for the next generation."
A survey done by the Environmental Management Agency revealed that there are sixteen wetlands in Hwange District. About 60 per cent of the wetlands are categorized as moderately degraded, twenty per cent stable and twenty per cent severely degraded and the degradation is mainly because of climate change and human-induced activities.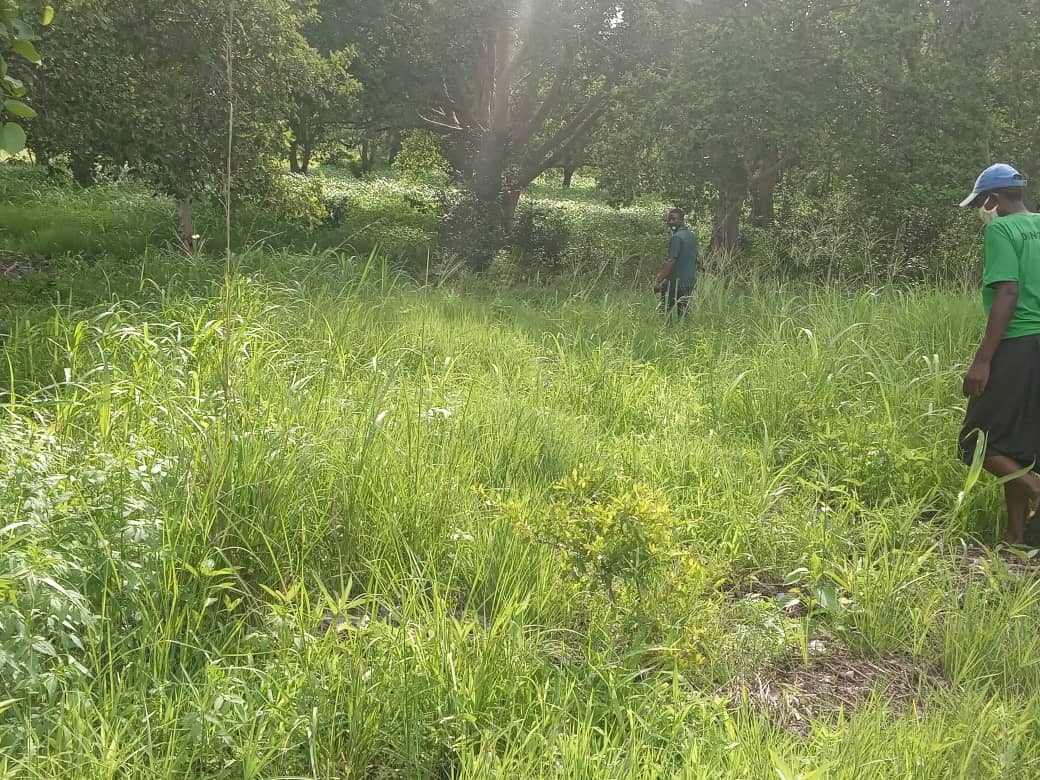 Elizabeth Tshuma who is the chairperson of the Kasibo Garden says when the villagers saw that the wetland was about to be destroyed, they approached Non-Governmental Organizations who helped in the resuscitation of the wetland.
"With the intervention of World Vision and World Food Programme (WFP), the wetland was fenced and it slowly started to return to life, the weir was then filled by water during the rainy season," she says.
Villagers have since started a two-hectare community garden where they are getting vegetables and other crops for sale.
"World Vision also donated solar pumping equipment for irrigation and an overnight storage tank" she explains.
The majority of farmers who are women benefitting from the project are growing sugar beans, tomatoes, onions and green vegetables.
The protection of wetlands is part of the African Green Stimulus Programme's key elements of enhancing climate action which supports the implementation of climate change programmes. The protection of wetlands in Africa may eradicate hunger in most of our poverty-stricken communities. This is because wetlands are found in practically all regions of the world and sustain important ecological functions.
Wetlands regulate the hydrologic regime and thus favour climate stability and serve, as a habitat for a wide variety of indigenous and migratory bird species. Due to their unique ecosystem characteristics and relatively difficult accessibility, wetlands represent one of the most important resources of genetic diversity.
In Zimbabwe, wetlands utilization is governed by Section 113 of the Environmental Management Act (CAP 20:27 because disturbing any wetland by drilling or tunnelling in a manner is likely to hurt any wetland or adversely affect any animal or plant life therein.
Meanwhile, the women in Kasibo village are investing in protecting and restoring the natural ecosystems. These are part of the local solutions outlined in the 5th United Nations Environment Assembly which took place in Nairobi in March.
During the meeting, environmental experts pointed out that economic growth and resilience depend on ecosystems. From forests to farmlands to oceans. As the world's population multiplies, driving demand, the landscapes are being degraded at an alarming rate.
UNEP indicated that nature manages rights to eradicate poverty, create livelihoods and drive long-term economic growth.
As Zimbabwe gears for COP 27 in Egypt, the women in Kasibo can only hope that more green initiatives would be adopted and boosted to reclaim wetlands thereby addressing climate change as well as eradicating poverty.
This article is part of African Women in Media (AWiM)/UNEP Africa Environmental Journalism Programme