Chikwwa
Twenty-eight-year-old Bertha Malefula dreads any sign of rain. Malefula who hails from Traditional Authority (T/A) Maseya in the flood-prone district of Chikwawa in Southern Malawi, had experienced two devastating flood disasters in her life.
In January this year, the mother of three watched everything she had worked so hard for vanish due to the devastating effect of Tropical Cyclone Ana.
Like a repeated movie, her family was among the 43,943 people internally displaced by the combined effects of Cyclone Ana and Gombe and seeking shelter in camps.
"I lost everything, including my house and we stayed at Bande Camp for three months. Life in the camp is so unbearable, especially for women, there is no privacy, people scrambled for food, lack clothes and other necessities in addition to poor sanitation and hygiene," she relates.
To Ms Malefula, this year's disaster was a slap on the face considering that she had already been working with the district council and other Non-Governmental Organisations on projects aimed at mitigating the effects of climate change.
The Department of Disaster Management Affairs (DoDma) indicates that about 51,134 women were affected by Cyclone Ana in Chikwawa alone.
Winter farming
UNEP in its publication 'Why gender matters' underscored gender-responsive approaches saying it makes environmental interventions longer-lasting and more transformative, from policies and programming related to the impact of climate change to issues around access to energy, water, sanitation, land and other natural resources.
"Gender-responsive approaches must not only explicitly recognise girls' and women's diverse and gender-specific interests and needs, but they must also ensure their participation and leadership in developing, implementing and monitoring mitigation and response actions.
"Women are vital for the management of and sustainable use of land and biodiversity resources, transforming the balance of power and working for gender equality is key to meeting the Sustainable Development Goals," says Inger Andersen, Executive Director of UNEP.
In line with Andersen's sentiments and having realised their potential to bail themselves out of the recurrent problem, Ms Malefula mobilised fellow women and formed Namatope cooperatives which now comprise 30 members, all women.
With support from the district agriculture office, they are utilising the flooded fertile land for winter cropping covering thirty hectares of land with crops such as maize, and a variety of legumes and vegetables including tomatoes.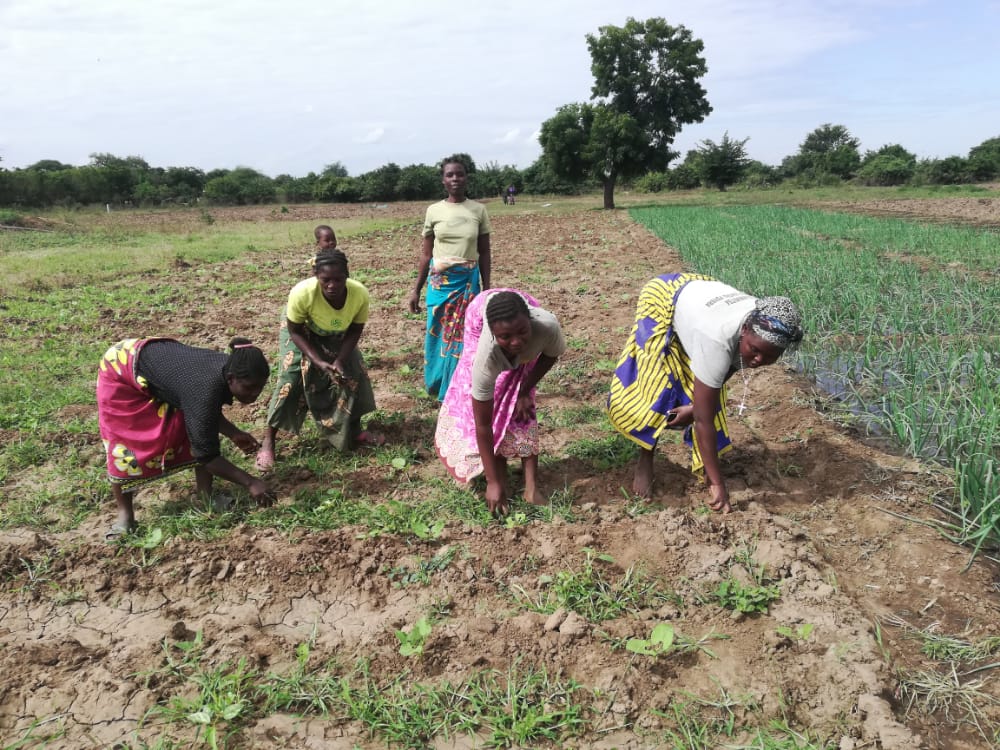 Harvesting flood water for fish farming
They also run an irrigation scheme and a fish pond using the water they harvested during the floods.
In line with pillar number seven of the African Green Stimulus Programme (AGSP) which calls for scaling up Climate Smart Agriculture and Food Security Systems, the women use modern farming technologies such as conservation agriculture, to improve their harvest and conserve the soil.
Ms Malefula elaborates: "We identified the root cause of our problem and decided to face it head-on. Through irrigation, we aim at producing three times a year, thereby keeping our home's food sufficient and at the same time generating income.
With the money, we can build strong houses that can survive the climatic shocks or buy land in upper areas for our safety."
Restoring catchment area
The chairperson of Namatope Cooperatives explains that they have also engaged in a project which aims at restoring the catchment area of the Mwanza River, which has for years subjected them to floods.
"Mwanza River is heavily silted and it is where the water that floods our homes comes from. We do not want to experience the floods again, so we are planting trees, vetiver grass, reeds, bamboo and other plants along the river banks to help hold the water," she explains.
Agriculture gender roles and extension support services officer for Chikwawa Madalitso Makondi said his office is working on establishing markets for the cooperative.
He said: "The major challenge here is the market, so we plan to link the women to those who could be buying in bulks. We are looking at the lasting solution to the challenges that people in flood-prone areas face, food handouts are not sustainable, but allowing them to produce the crops themselves could bring a greater impact."
The central government on the other hand is changing the approach from reactive to proactive as the former has proved to be too costly.
In the tropical Cyclone Ana disaster alone, the government through DoDma said it required K72.7 billion (roughly $ 7 million) to fully respond to the effects of the cyclone, however, it only manage to mobilise K34.8 billion.
Goal number 13 of the Sustainable Development Goals (SDGs) calls for nations to take urgent action to combat climate change and its impacts by 2030.
This is why the department is now engaging the local government (councils), particularly in disaster-prone districts such as Chikwawa, Nsanje, Mwanza and Phalombe to devise local solutions to build reliance among the people and end perennial impacts of disasters at the hand of climatic shocks.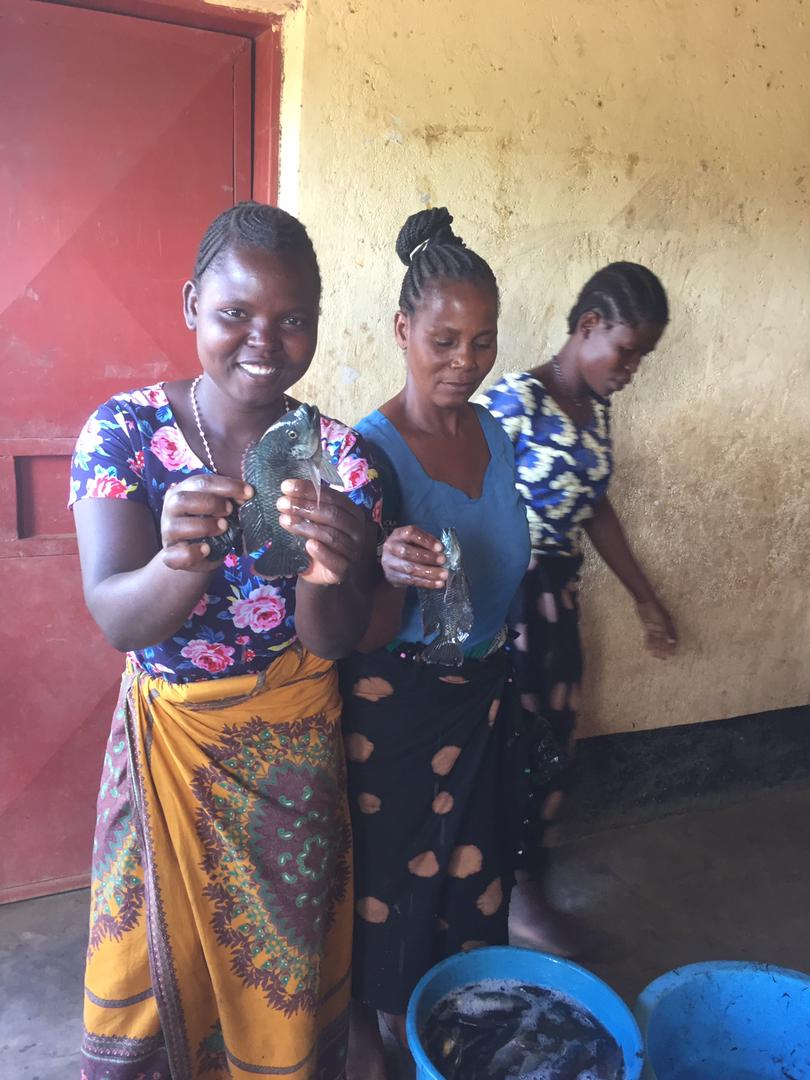 Commissioner for Disaster Management Affairs Charles Kalemba regrets that building resilience has not been at the centre of development planning and national development.
"Often when disasters strike, we pretend to be taken by surprise and start mobilising resources for response. However, we cannot continue talking about building resilience without tangible actions on the ground. The time to act is now. We have talked a lot, we have held enough workshops. At the speed of the storms and cyclones, I don't think we have the luxury to continue doing that," says Kalemba.
Like Malefula, Mbilijawo Bisitala from Traditional Authority Mlelemba in the district doesn't want to face the flood disaster again, she led a group of people in her village to the office of the District Commissioner to register themselves for relocation.
"Year in year out, I keep losing my property due to floods, this year my daughter got injured by the wall of our house. I have seen people dying and I don't want to sit here and wait for the floods to kill us. I could have relocated a long time ago, but I do not have resources."
"I will still be coming here for farming because it is my ancestral land and the soil is fertile. Right now I am doing winter cropping and it is promising," says the mother of four.
Chikwawa District Commissioner Ali Phiri said the council has found a donor who has pledged to construct 30 strong houses in selected T/As in the district.
"Ten villages have already been moved to upper land. In areas that suffer frequent hunger due to drought, the council has set up long and short-term strategies which include encouraging communities to practice irrigation farming to ensure food security," said Phiri.
In Phalombe, District Commissioner Rodrick Mateauma said through a project called the climate-smart public works programme, the council is distributing equipment and seedlings to farmers so that they utilise the flooded land for winter cropping.
"We are encouraging watershed management. Floods in Phalombe are mostly a result of silting in the rivers, so we want to work on removing the silt from the rivers as well as constructing dykes," he said.
Civil Society Network on Climate Change (CISONECC) National Coordinator Julius Ng'oma says authorities should utilise weather warnings to mobilize resources and activate response activities before the actual disaster strikes.
"Authorities should also take the warnings to local communities, particularly in the targeted areas and make sure all systems on the grassroots are working," said Ng'oma.
In her message for the World Environment Day 2022, UNEP boss Inger Andersen underscored the need for everyone, including politicians, financial institutions, business people and the public in general, to stand up for "the only one earth that we have."
"Action is more important than ever, and we are running against the clock, and this is on all of us," she said.
DoDma reports that the combined effects of Tropical Storms Gombe and Ana between January and March this year killed 85 people and affected 1,154298 others in the Southern Region of Malawi.
Thirty-nine people were killed due to the effects of Tropical Storm Gombe in March while 46 were killed during Tropical Storm Ana in January. However, the fact remains that when such disasters strike, women and children suffer the most.
Climate adaptation
During the COP26 in Glasgow Scotland, climate adaptation experts pressed for commitments from leaders to meet the adaptation needs of those at the frontlines of climate change.
The Glasgow Pact calls for a doubling of finance to support developing countries in adapting to the impacts of climate change and building resilience.
"This won't provide all the funding that poorer countries need, but it would significantly increase finance for protecting lives and livelihoods," it reads.
The parties also established a work programme to define a global goal on adaptation, which will identify collective needs and solutions to the climate crisis already affecting many countries.
But as put by both the DoDma Commissioner Kalemba, and UNEP executive director Andersen, a lot has been said and commitments have been made, but climate change is here, the human race is under threat and this is time for action. As women in Malawi try to come up with local solutions to cushion themselves from the effects of flooding, more resources are still needed to be spent on flood mitigation techniques and developing crops resistant to extreme weather patterns.
It's time to change the approach, and support local communities in their endeavours by utilizing the resources that are used to cushion climatic shocks when they happen to prevent shocks from happening.
This article is part of African Women in Media (AWiM)/UNEP Africa Environmental Journalism Programme